Day #7:
Enya,Only Time
*~ Reconnect With Your Past ~*

Earlier today, I had an e-mail in my Inbox that unexpectedly made me smile. It was odd, because it wasn't from an old friend, or even someone with whom I have a long and complicated history…but from someone I barely know, yet have barely known for a long time, and accordingly, feel a bit of a "from back in the day" connection with.
We all have a past. For some, it's an experience that's symbolic of the "good old days", something we're not quite ready to let go of, no matter how much time passes. For others (like me, I suppose), it's a bit more chequered, full of regrets and memories we wouldn't trade for the world, and everything in between. For still others, it's something to be fondly revisited from time to time, but with a greater wisdom and understanding.
Yet, for almost all of us, the past has a way of pulling us back in. That's why sites like Classmates.com are so popular, and at any given moment of any given day, someone somewhere in the world is using Facebook to find out whatever happened to that ex that was never quite forgotten. It's also why there's a TV channel and a radio station devoted to the popular hits of virtually any time period, allowing people a way to escape, and relive the "good old days"—even if they weren't always that good.
As I get older, I have to admit, I find myself becoming nostalgic. While there are many aspects of my past I'd love to forget, and I've picked up and moved on from enough situations,places, jobs, and relationships to make "moving on" a personal specialty, I am really extraordinarily sentimental. I hold a very special place in my heart for the people, places, things, and moments that meant a great deal to me, and I have an extraordinary talent for forgetting the end of the story, how badly that good moment turned out when all was said and done. For the most part, unless I'm in a rather melancholy and self-defeatist mood, I try to treasure all the exceptional moments of my life, and push the rest of them from immediate consciousness. When I look at life that way, I realise I have far fewer regrets, and a much better appreciation of my life as a whole. I have always treasured the experience of life, even if most things don't end up the way I planned, or might have wished. Even the bad ones, I'm not sure I'd trade for anything, because they've molded me into the person I am today.
Now Is The Only Time I Know,
~indiae
I enjoy revisiting the past now and then—-taking a look at the random things in my "memory box", listening to the 90′s weekend on Atlanta's Star 94, reading old letters from those I've fallen out of touch with— or who are no longer here, and even watching old television shows or movies I used to love, and meant a good deal to me. (see: "Frasier")
Recently, I renewed an acquaintance with someone I've known for nearly a decade, though at a distance. I've made an effort to reconnect with people who were once a part of my life, and to find out what happened to others. No matter what anyone might tell you, it truly does make you feel happier to know that person you *didn't* end up with turned out to be happy—and it's even more fulfilling when you can still have a positive and friendly relationship. I even bought a few of my favourite films from the old days on DVD, for those "blah" kind of days, or when I feel like sharing something I once loved with people now in my life.
I think it made me happy to hear from someone I was connected to what seems like a lifetime ago—although, in reality, it was perhaps 5 years— not because we were that close, or had so many positive memories from those days, but because it seems like a natural progression of things. Certain people are meant to stay a part of your life, in one way or another, as you go through the different stages of your life—and the result of that is a small reminder that the past doesn't disappear, it just changes into something different, and often better.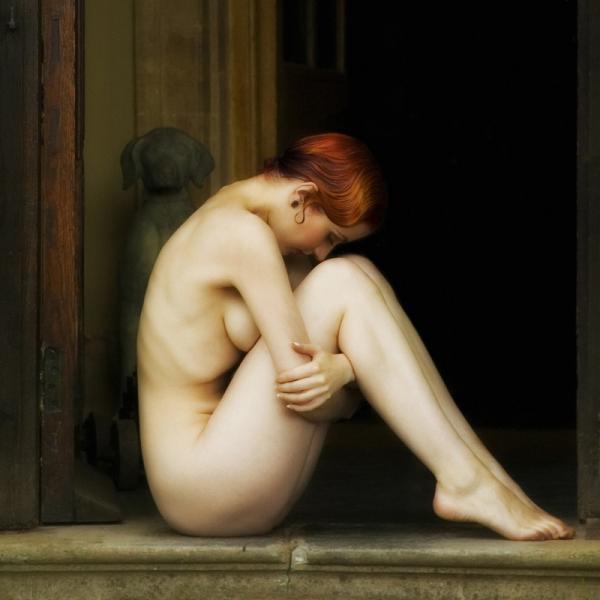 Remembering Summers Past,
Max Operandi
I treasure the people with whom I have a shared history, and with whom I am still on good terms, because they are a connection to the person I used to be, complete with a unique set of dreams, fears, and hopes for the future. It's sad to me that so often, "moving on" means leaving that person behind, as well as the people who knew her.